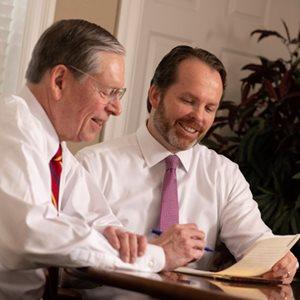 Holistic Planning Meets Planned Giving
Byron and Lee are quoted in an article by Emerson Hospital regarding planned giving.
"It's our Master Plan concept," adds Lee McGowan, managing director, CCO and partner at Monument Group Wealth Advisors, noting that his view of financial planning broadened when he joined the firm almost nine years ago. "Clients realize the benefit of integrating estate planning with their financial and income tax planning.
"It's true that, when people have gone through the estate planning process, and they understand and appreciate what their planning accomplishes, including leaving a meaningful donation to a charity they care about, there's a sense of satisfaction," says Byron.